have a 5 pin ezgo/ need to see how to wire my new on
Curtis E-Z-GO 36V 300A DCS Controller 1206SX-005
Status:
Open
Sep 03, 2020 - 04:20 PM
---
Answers
This question has not yet been answered.
View More Product Details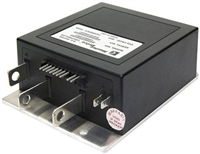 Curtis E-Z-GO 36V 300A DCS Controller 1206SX-005
Check with representative if there's a core available for reman. This controller can also be replaced by FX302G023KCross Reference:CL7007827, CT1206-SX, EZ73144G01, EZ73144G02, EZ73144G03, EZ73144G04, EZ73144G05, EZ73144G06, EZ73144G07, HU3175539, NL10069R, YP150022713, YP1500227-137007827, 1206...
See More
View Details
View all Curtis E-Z-GO 36V 300A DCS Controller 1206SX-005 Questions & Answers